Description
Always save at least 10% extra when buying bundles

Well, Hello Beautiful! regimen provides the most comprehensive collection designed to meet all your skin care needs at home and while traveling

Exfoliate, hydrate, nourish, and protect your dry skin with exactly the right products

Weekly treatments and daily maintenance products included so no guess work

Powerful biosynthetic antioxidants product visible results after just one use
Gently Exfoliating Shower Gloves
Luminous 3 Minute Peel 50ML
Luminous 3 minute peel – Body 160ML
Environmental Rescue Rich Cherry Lip Peel 15ML
Luminous 3 Minute Peel 20ML
Luminous 3 minute peel – BODY 15ML
Environmental Rescue Facial Oil 5ML
Environmental Rescue Mask – 3 Pack
Environmental Rescue Essential Day Cream 10ML
Environmental Rescue Essential Day Cream 50ML
Fresh-Start Foaming Cleanser 15ML
Fresh-Start Foaming Cleanser 120ML
Environmental Rescue Daily Serum 50ML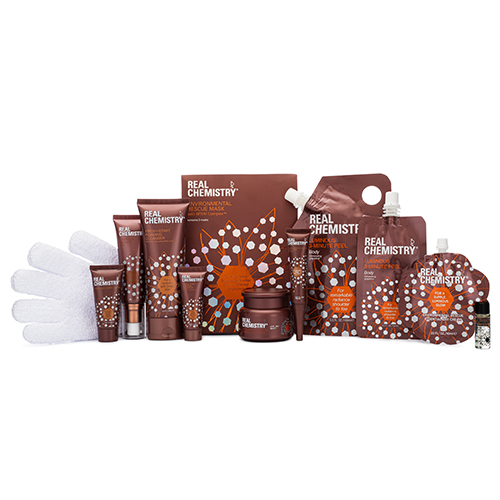 Finally, a comprehensive solution that meets all of your skincare needs at home and on the road! 
The Real Chemistry Well, Hello Beautiful! Bundle includes exactly the right products to exfoliate, hydrate, nourish, and protect your skin, for life.  Weekly treatments include powerful exfoliants for the face and body and lips. Daily impact products include a remarkable hydrating cleanser and moisturizer and the bundle also features a special treatment mask for a day when there is a little extra time for self-care.  Travel sized versions of our most effective products are also included in this bundle to ensure you can easily maintain your regimen on the road.
Ingredients
Real Chemistry's Dry Skin Bundle
Only logged in customers who have purchased this product may leave a review.