Description
Beautiful,rich facial oil produced from 100% cold pressed Camellia seeds and petals
5ML Glass vial perfect for your handbag or anywhere on the go
Rich hydration, quick absorption, no residue
Nourishes with rich Oleic Acid, vitamins A, B, D, and E as well as Omega 3,6 and 9
Harvested from the Goto Islands in Japan, as has been the tradition there for 5,000 years
Fantastic for overnight hydration after environmental exposure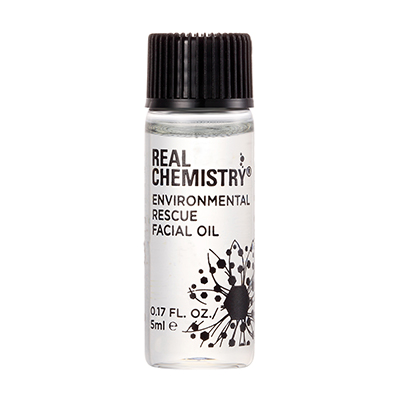 Camellia Oil is rich in oleic acid and vitamins A, B, D and E as well as nourishing Omega 3, 6 and 9. The molecular weight of the oil is an almost identical match for skin, allowing it to absorb quickly and thoroughly. Camellia oil has more naturally-occurring antioxidants than almost any other botanically derived oil on Earth so expect supple, hydrated, radiant skin after just a few days.
The Camelia Oil in Real Chemistry's collection is harvested from the Goto Islands, off the coast of Japan. Why? Because the finest quality seeds and petal are found there and have been harvested by hand for 5000 years. The organic seeds are cold-pressed to extract the essential oils without losing essential benefits.
Evenings before sleep, apply evenly across face and neck after cleansing to remove make-up and after applying the Environmental Rescue Daily Serum.